10 Tools Every Farmer Needs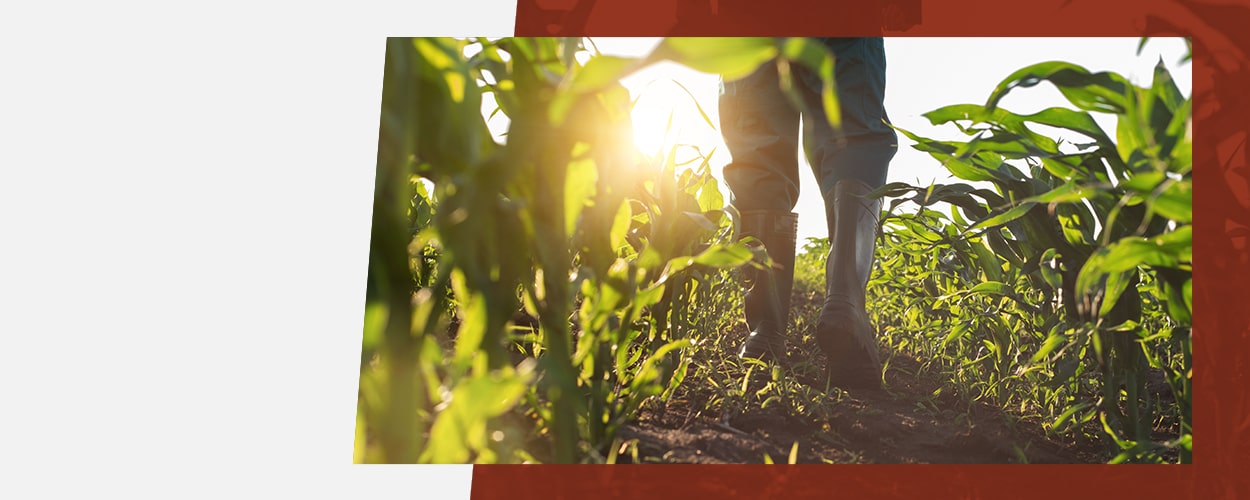 Farming isn't like it was in the old days. Gone are the days of mules and hand tools. Technology has paved the way for increased production, more straightforward tasks and greater efficiency. But with so many farming instruments available, knowing exactly what you need can be challenging.
Today's farmers can benefit from the equipment on our farm tool list. It includes all the farming equipment tools you'll need to increase your productivity.
What Tools Do Farmers Use and Need?
There are certain universal, essential agricultural tools and equipment that many farmers invest in. Whether your operation is large or small, it can't function at its full potential without the 10 tools on this farming equipment list.
1. Quality Tractor
You can't farm without a tractor because its primary purpose is to pull farming equipment. There are many types of tractors to choose from, and modern tractors have attachments for trailers, spreaders and much more.
2. Trailers and Wagons
You can use farm wagons and trailers for numerous purposes, such as:
Transportation: Trailers and wagons with seats can transport employees across large patches of land.
Harvesting: You can use wagons and trailers to move harvested goods.
Material handling: Farmers use wagons and trailers to move large quantities of fertilizer, feed and other materials.
Equipment transportation: Most trailers can transport farming equipment, attachments and small vehicles.
Pequea trailers are for tough jobs. These exceptional, high-performance trailers are up to any task, including landscaping and construction. They're reliable and get the job done every time. Some of the trailers we manufacture are:
3. Harvesters
Grain farmers need harvesters to harvest their crops efficiently. Harvesters use gears, wheels, blades and belts to turn cereal crops into grain.
4. Comprehensive Irrigation System
Most regions don't receive constant rainfall. An irrigation system allows farmers to grow crops in arid or humid regions by supplementing soil moisture when rainfall is insufficient.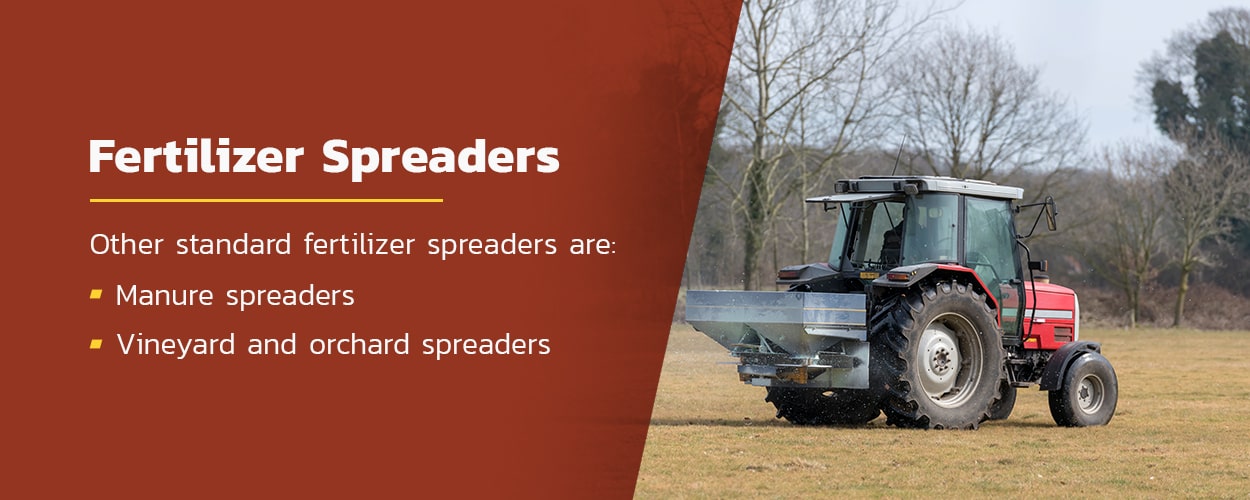 5. Fertilizer Spreaders
Fertilizer spreaders spread fertilizer across a field. Some fertilizer spreaders can operate individually, but most are tractor-run. Tractor-run fertilizer spreaders allow for quick, even fertilizer distribution. Pequea's unique SF5 fertilizer spreader has an adjustable conveyor belt system to drop material at different rates and widths. Its rear conveyor rotates when an object touches it to prevent crop damage. Other standard fertilizer spreaders are:
Manure spreaders: These spreaders take solid manure from livestock and spread it across a field. The various Pequea compact manure spreaders have capacities ranging from 25 to 80 bushels. All offer durable steel construction, compact maneuverability and a wide range of available beaters and options that make quick work of spreading and stall clean-outs. If you need a larger manure spreader, choose a Pequea large box manure spreader. They can handle 125 to 250 bushels.
Vineyard and orchard spreaders: Vineyard and orchard fertilizer spreaders direct fertilizer under vine rows. Pequea's vineyard and orchard fertilizer spreaders feature a large-capacity hopper and narrow profile. These allow for precise maneuverability around rows of vines or trees and maximum time between refills.
6. Sprayers
Sprayers are essential for spraying crops with pesticides, herbicides, fertilizers and other substances. They cover large areas and are the best way to treat your crops, so you can have a productive harvest.
7. Seeders
Seeders spread seeds across the land efficiently and quickly. Small farms may use hand-seeding methods or mechanical seeders, but most large-scale farms use tractor-pulled seeders. Some tractor-pulled seeders use a belt to spread the seeds, while others use a tub.
8. Rakes
Rake attachments are essential when your farming operation involves producing hay. Aside from raking hay, they also collect trash, level seedbeds and remove stones from them. The two main types of hay rakes are:
Rotary rakes: These rakes help farmers optimize their harvest production. They allow crops to dry fast, minimizing leaf loss. Rotary rakes also provide a more uniform windrow, improving the bale formation process.
Wheel rakes: An alternative to rotary rakes, wheel rakes provide faster raking and less maintenance over time. They don't have gearboxes and feature fewer wearable parts. Wheel rakes function best with dry hay because they can move through the crop more quickly.
9. Mowers
Mower attachments can suit various needs, from grass management to harvesting. Your land determines what mower attachment you need. However, you might need multiple kinds for different areas.
10. Balers
Balers are crucial for the collection of straw, corn stalks and hay. They harvest these materials and wrap them in neat and manageable bales. Pequea's Proliner bale wrappers boast fast wrapping times and greater control. These hydraulic balers have a remote that allows for one-person operation. They can wrap up to 100 bales per hour and have the industry's lowest maintenance costs.
Find a Pequea Dealer Near You
When you are starting out as a new farmer, it can be tough to know what equipment you actually need. The equipment you need depends on your farm type. For instance, if you are producing and harvesting hay, you'll need different equipment than if you are growing vegetables. In general, there are certain pieces of equipment universal for all farmers.
Pequea manufactures numerous kinds of agricultural equipment in Pennsylvania. Our family-owned company was founded in 1970. We want to ensure you get your money's worth out of your investment, so we build our products to last. From trailers to spreaders and more, we have the tools you need to start your farming operation on the right foot. Find a Pequea dealer near you, and check out our high-quality farming equipment.