Agriculture Utility Equipment
Haul whatever you need to haul with Pequea's utility trailers. Our trailers are ideal for just about any application — versatile and hardworking, they'll deliver excellent value and reliability when you need it most. Our comprehensive lineup offers options for virtually anyone.
Explore our utility trailer lineup below. You can find full specs and more information by downloading our brochure or contacting one of our dealers near you.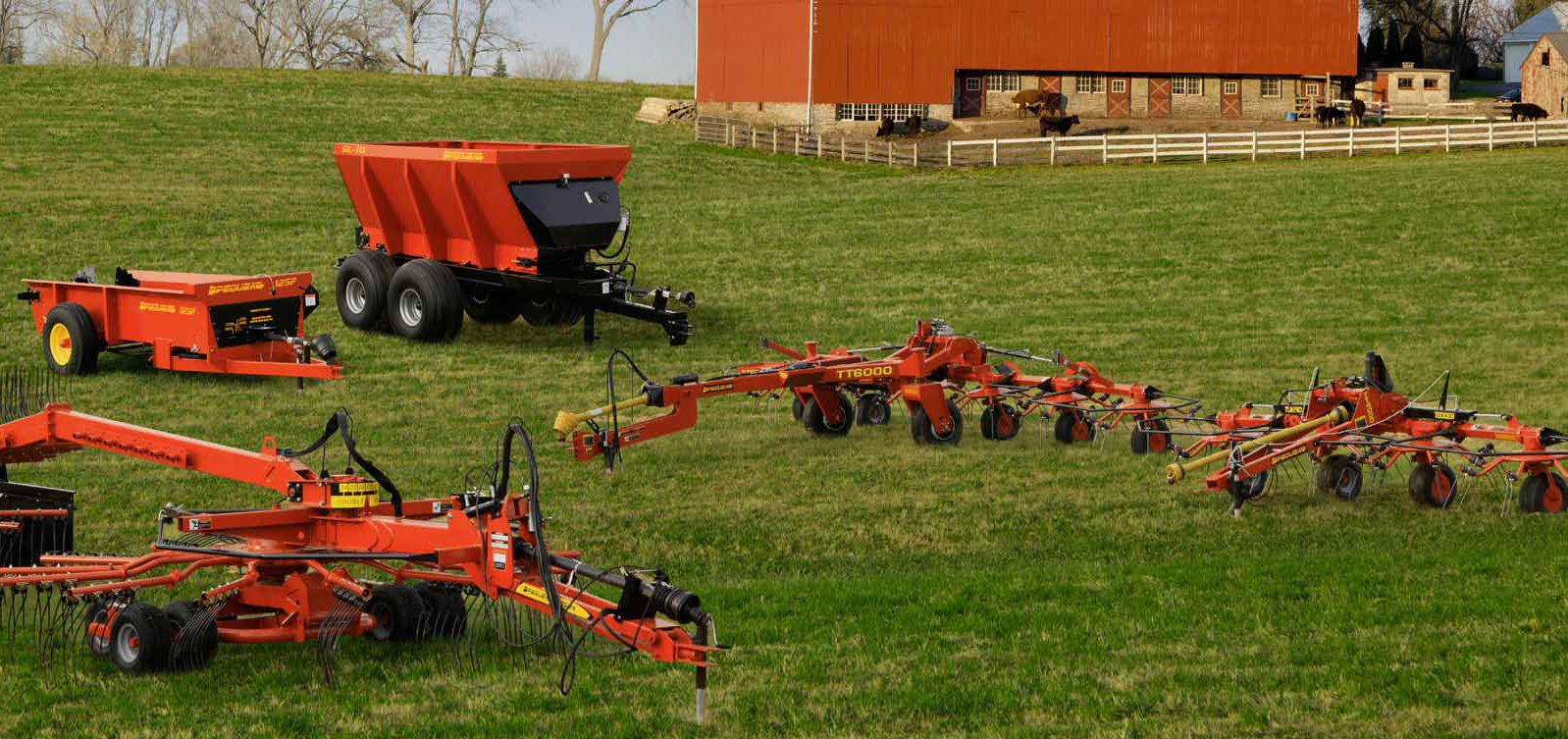 Our Products
Available utility trailers range from the compact 510 — which features a 10′ by 5′ 4″ bed and has a hauling capacity of 2,999 lb GVWR — to the 8020T, which boasts a 20′ by 6′ 8″ bed rated for 7,000 lb loads, a 5K leg drop jack and other heavy-duty features.
Whichever model you choose, you can count on a Pequea to provide exceptional performance no matter what you throw at it. This level of quality and consistency has made us one of the leading trailer manufacturers and a dedicated partner to our customers across the country.
Key Features
All Pequea utility trailers feature an angle-iron frame — a proven design that enhances overall strength and rigidity while providing a place to fasten equipment and tools for secure travel on the road. Compared to a tubing or pipe frame, angle-iron offers better protection against rust and corrosion too.
Brakes are standard on all 7,000 lb GVWR models and optional on smaller trailers. Other optional features include a 4' 8" or 6' ramp for effortless loading of ride-on equipment. To learn more about customizing your purchase to suit your needs, contact a Pequea representative.
Benefits of a Pequea
The Pequea name represents a commitment to quality, and it's a commitment we've honored for more than 25 years. Since our founding, we've remained dedicated to producing exceptional products that are manufactured right here in the USA.
We oversee all manufacturing and production from our 100,000-square-foot facility in New Holland, PA. From sourcing best-in-class parts and materials to a multi-step painting process, we ensure that every aspect contributes to the quality of the finished product.
Just as importantly, we actively solicit the advice of our customers when defining and refining our core trailer lineup. Unlike larger utility trailer manufacturers that tell their customers what they want, we take the time to listen and learn, eliminating the bells and whistles you don't need and focusing on features that help improve our trailers.
Where to Learn More
Our nationwide dealer network is the best place to learn more about our current selection of utility trailers. One of our dealer partners would be happy to price out a trailer that's customized to your needs and help you explore financing options that make affording it easy.
Our responsibility doesn't end once a sale is complete, however. Your local Pequea dealer will go over your warranty coverage and recommend a preventative maintenance that will keep your trailer at its best for years to come. Learn more by contacting a local dealer today — use our dealer locator to find a representative in your area.