Pequea Gooseneck Trailers
Whether you are hauling hay from the farm or material to the job-site our quality Pequea gooseneck trailers will handle everything you throw at them. Choose from our wide selection of models and options to find a trailer that works for you.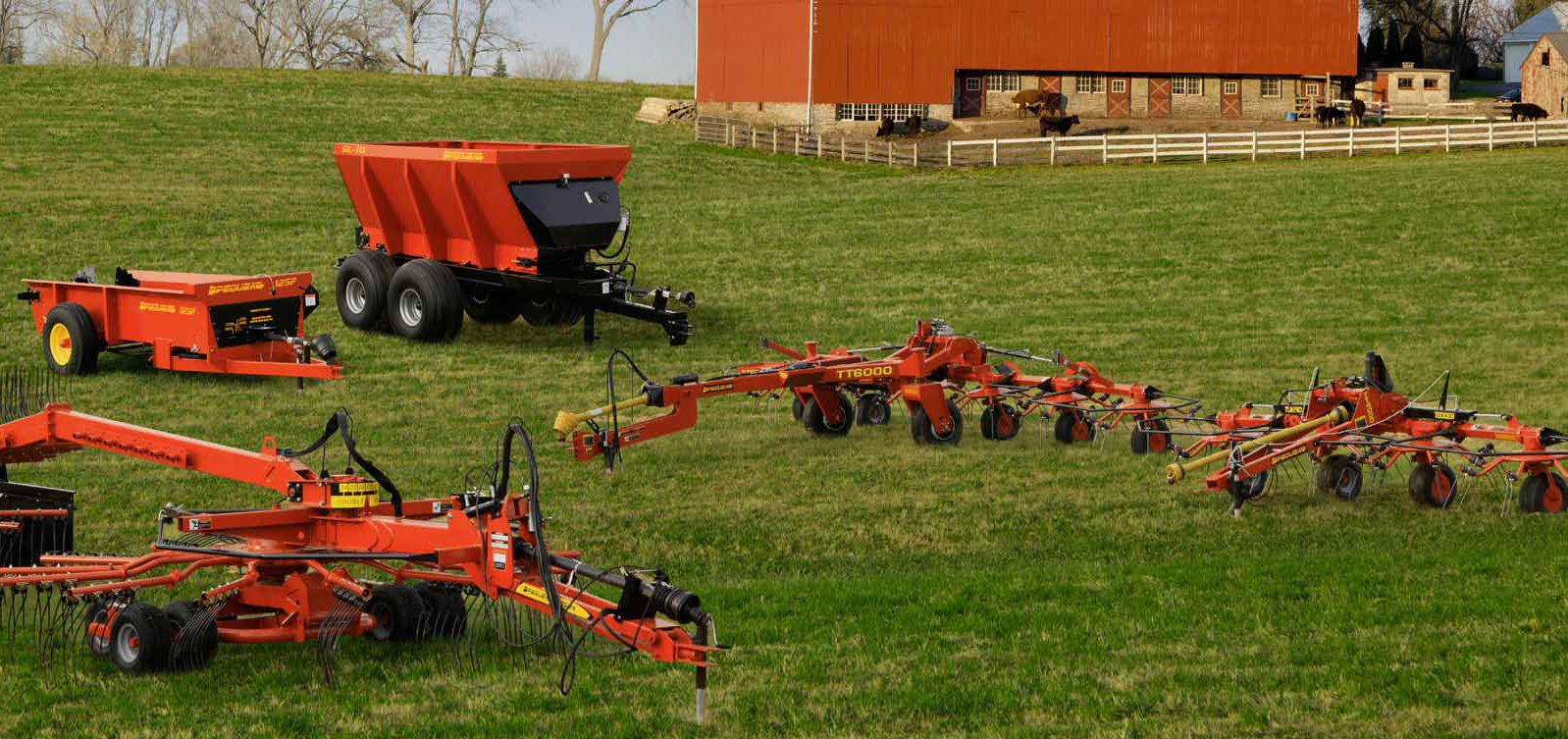 Advantages of a Gooseneck Trailer
There are several advantages to choosing a gooseneck trailer option to add greater efficiency to your workday. First, a gooseneck trailer option offers more stability than a bumper hitch trailer, giving the operator more control on highways and curvy roads. When you load your trailer with a gooseneck hitch properly, you'll find that a gooseneck can easily handle 20-25 percent weight transfer, while a standard bumper hitch trailer can only handle a 10-15 percent hitch load.
Another big benefit of using a gooseneck hitch for your trailer is that it has enhanced maneuverability, with the ability to make tough u-turns or back up. Gooseneck trailer options are also adaptable. If you want to pull the trailer with a semi-tractor, you can adapt your trailer to a fifth wheel connection, also known as a "kingpin hitch."
Our Gooseneck Option Trailers for Sale in PA
As a leading gooseneck hitch trailer dealer in Lancaster County, Pennsylvania, Pequea has four different trailer models to choose from:
Heavy-duty deckover: Our flagship gooseneck deckover trailer is an industry leader with a seven-inch structural channel main frame with three-inch crossmembers.
Commercial deckover: Our commercial deckover trailer is bigger than our heavy-duty deckover, with a ten-inch structural channel main frame. You can support this trailer with 7K, 8K, or 10K axles, and spring and torflex are available.
C2500 dump: This commercial dump trailer has a large bed width and is available in a 12-foot and 14-foot bed length. Pequea customizes the axles to meet your needs, whether you want a 10,000, 12,000, or 14,000 GVWR.
Big dump: Pequea's Big Dump trailer is available in two lengths — 16 feet and 18 feet. You can't beat its features, which include a scissor hoist with dual cylinders and a hydraulic gate that automatically latches when you close it.
Why Choose Pequea as Your Gooseneck Trailer Manufacturer?
Pequea is a trailer company that works hard for you. We were founded by a local farmer in Lancaster County who wanted to find a way to dry his hay faster. Today, we operate a 100,000-square-foot factory in New Holland, PA, to serve different dealers and distributors across North America. Although we've grown, we're still a family-friendly business with the goal of serving farmers and trailer customers through innovative products.
If you're ready to purchase a gooseneck, deckover, equipment hauler or dump trailer, Pequea is here to help you find the perfect model to achieve optimal efficiency. Contact us today to learn more.