CX550
The Pequea CX Series gravity feed wood chippers are the ideal property management solution for homeowners, farmers and for large property maintenance. The CX series wood chippers are packed with commercial grade components such as double-sided knives, a standard chip anvil, a top discharge chip chute, and an industrial two-part urethane finish. Built rental tough, the CX series gravity feed chippers are available in 3" and 5" material diameters.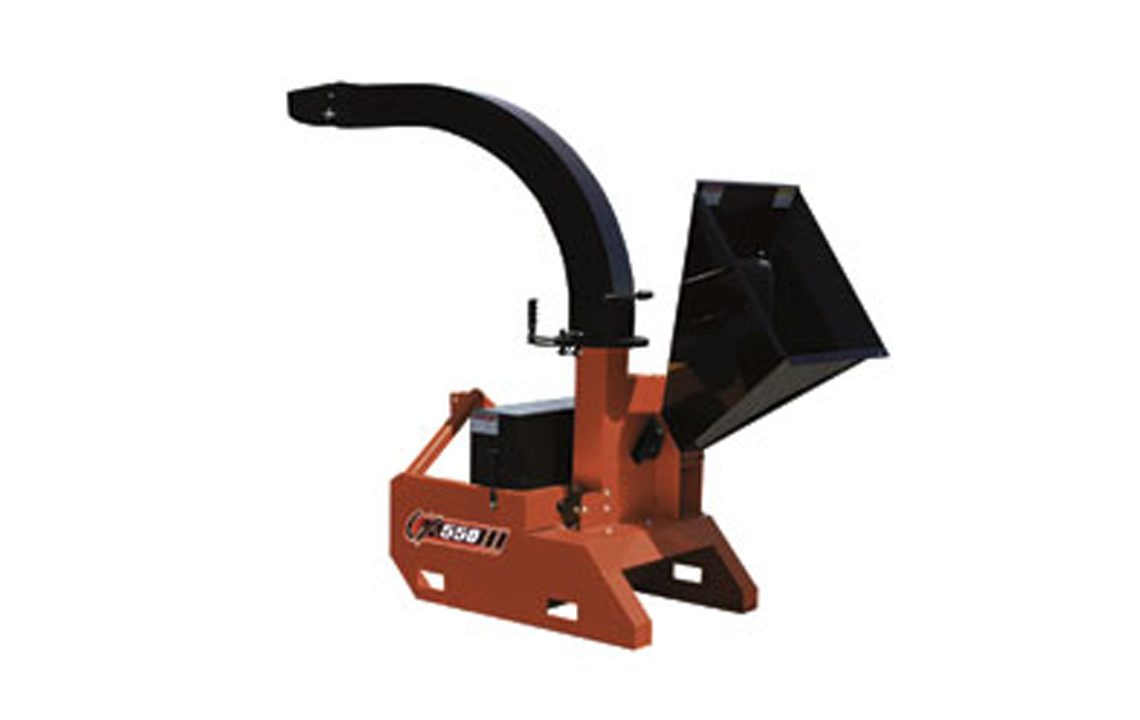 Accepts material up to 5″ in diameter
3 Point Hitch PTO Drive (25-60 HP Required)
360 degree chip chute rotation
4 reversible knives mounted with recessed bolts (no threaded knives)
Adjustable and reversible chip anvil
Easy to remove shields access the 3 cogged v-belt drive
High Speed 1700 RPM rotor requires less horsepower to operate while throwing the chips 10-15 feet farther than direct drive models
The rotor shaft is attached with a tapered bushing which perfectly balances the rotor, making this the smoothest running chipper on the market
650 lbs.