Trailers
Built for tough jobs, Pequea trailers deliver performance you can count on. We design and build our products right here in Pennsylvania, making sure every unit that rolls off the assembly line meets our exceptional quality standards. Whatever the task demands, construction, landscaping or any other application — Pequea trailers are reliable and will get the work done every time.
Follow the links below to learn more about our full selection of trailers. Better yet, stop by a dealer to check out our products in person — you'll see why we're one of the most trusted trailer manufacturers in the USA.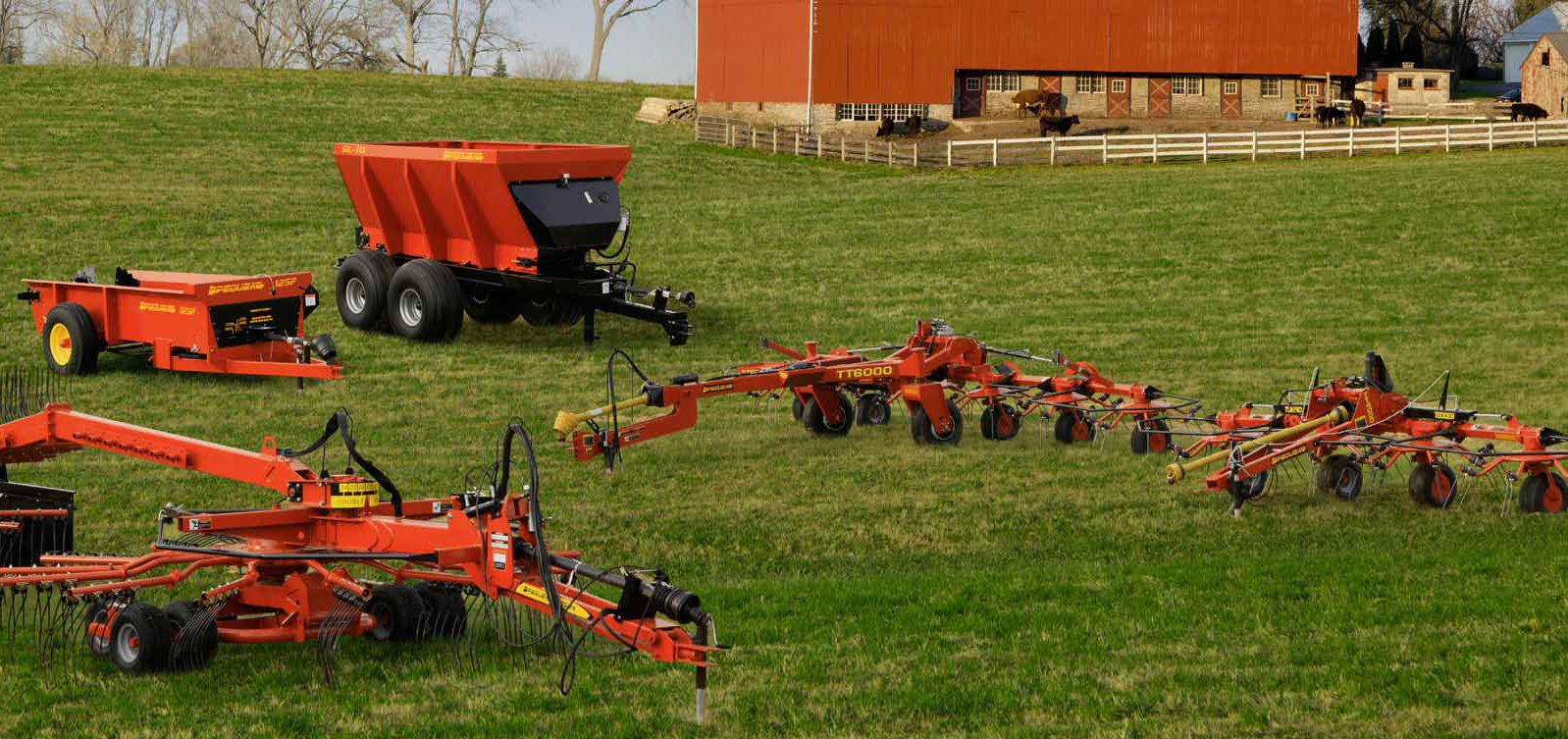 Pequea is proud to manufacture a full range of trailers for most applications. Our products include the Deckover, available in standard-, heavy- and commercial-duty configurations. If you need a reliable performer capable of hauling up to 10,000 lbs, choose a standard-duty model. Heavy-duty models feature a more durable frame, among other premium elements, and are rated to haul up to 14,000 lbs. The commercial-duty Deckover is our most durable model, with select versions rated up to 20,000 lbs GVWR.
Pequea's trailer lineup includes more than just deckovers, however. Also available is a selection of equipment trailers, which feature a variety of ramp and deck options, among other features for moving equipment.
Other products include car haulers, utility trailers, hydraulic dump and tilt tailers. Goosenecks are optional on several models. Download our brochure to explore our inventory online. Better yet, get in touch with a representative for help choosing the best model for your needs.
Why Pequea?
Whichever model you choose, you can count on a Pequea trailer for value and performance. We design our products based on input from the professionals who rely on them every day. Then, leveraging the engineering expertise of our team, we translate those concerns into technical features that provide real-world solutions. The result is a product that's built from the axles up with the needs of the end user in mind.
The smart design of a Pequea trailer is a promise that's fulfilled by the quality of its construction. Our products have fully welded structural steel frames and boxes. We carefully source all outside components, such as axles and couplers, to ensure they meet our standards.
Ultimately, it's the overall attention to detail that separates a Pequea from another manufacturer's trailer. From our painting process to our wiring, every step is done to ensure a superior finished product.
The Professional's Choice
A new trailer is a significant investment — and a big part of your day-to-day operations, whether you're in construction, landscaping or any other demanding industry. Choose a product that works as hard as you do — choose Pequea, and see why we're one of the country's leading trailer manufacturers.
Use our Dealer Locator to find a representative in your area and request a quote today.